Webmark Real Estate Services

Attention: real estate investors and home buyers…
Build your dream home even if you don't think you can afford it with little to no time on your end
(Secure your future today…. Own plots of land at affordable prices and secure your dream home with ease within the shortest period of time.)
Are you a resident of Abuja, its environs or in diaspora and you are frustrated with the high cost of living in a rented apartment?

Do you desire to own your dream home that gives you an opportunity to pay in installment?

Are you struggling with choice of real estate investment as regards location?

Are you aspiring to build your dream home with ease?
You don't have to worry... We've got you covered.
---

We want to tell you this, there is a reason you're still struggling with the challenge of building your dream home or making the right investment choice.
Let me tell you what you won't find in most real estate guides or manual… they tend not to show you the difference between property for home and that for investment.
You may not believe this but, we were shocked to find out that most property investors/home buyers struggle as regards the choice of location because of one simple reason.

Lack of adequate research or information for making the right decision .

So what is the reason for this..
Keep reading to find out.

May we ask you a question.....

Are you also planning to make an investment before getting adequate information.
Unfortunately for most real estate investors and home buyers , the information is limited to verbal information from real estate agents...

In view of this...

We desire to share this important message with you because we don't want you to lose your money or possibly have buyers remorse and tend to regret your decision.

By the time you reach the end of this page, you'll know exactly the importance of having a thorough knowledge before making an investment decision.
Are you still with us....

If you sucessfully read to the end of this page
.... you'll already know more than most people about the subject of real estate investment.

So if you are asking yourself....

how do i find a way to solve the challenge of making the right decision with regards to choice of location to buy or invest.
Here is the thing…

The Most shocking part of the challenge is that those who have lost their money in real estate very often lacked thorough comprehension as to what they were getting into until they had committed to purchasing a property.

Certain decisions when it comes to investing in real estate can't be reversed back once they are made.

The time to realize you're not prepared or it's the wrong deal is before you pass the point of no return.
Having this knowledge will help you avoid properties and investments devoid of...
low appreciation potential due to location

Fraudsters

Free from family, community and government interference
---
But first, permit us to share the story of one of our clients...

We had a case study of a client that wasn't sure if she wanted to commit to our locations.....

She wasn't sure on the appreciation potential of one of our locations..
We tried to understand her fears and we said … Commitment sometimes can be scary ....

...but when you invest or purchase property the right way….
Your dream home will be an asset, not a liability.

You can even make money while you lease it through renting.

We will ensure that you make profit when you decide to sell your property

You can also use that profit to buy another property for investment.
---
Once we enlightened her, she was motivated to make her first investment

So what is it exactly that stops real estate investor or home buyers from experiencing and living in their dream home …at the same time generating cash flow.

It might just surprise you..

Its simply adequate information gotten from a reliable and well trusted source.

Buying a property is an awesome experience. In this business, we consult with so many clients and customers that are in dilemma of making the right choice of investment.

Informed decisions are the best decisions which is why we make sure our clients know exactly whats going on every single step of the way.
Buying a the right property can be a challenging process at times.....

So its important not to make a mistake. You will want to work with a team you can trust.

The good news is that, we're different from other realtors out there.

When you work with us, you will feel heard, listened to and supported throughout the entire process of securing your dream home.

We promise to steer you in the right direction.

Benefits of investing with us includes....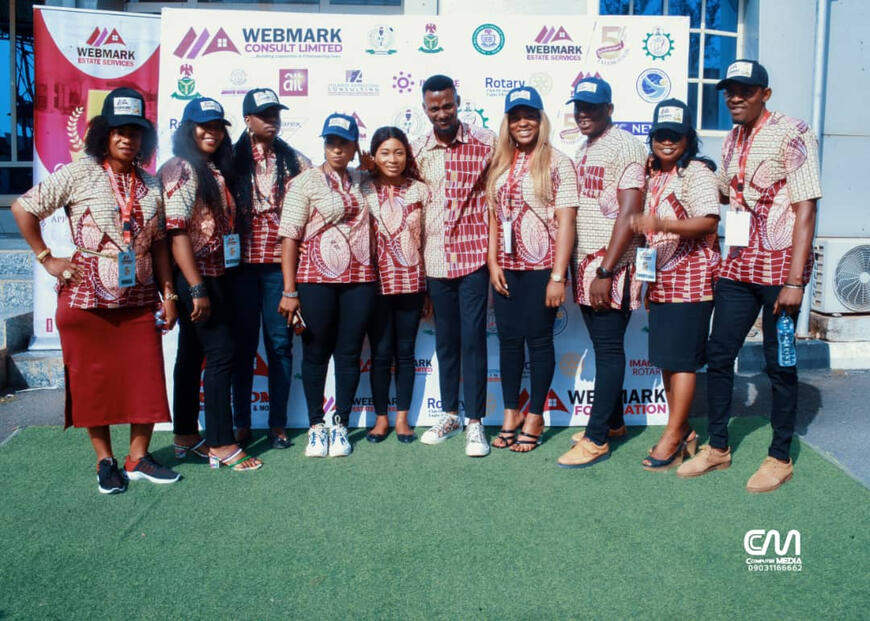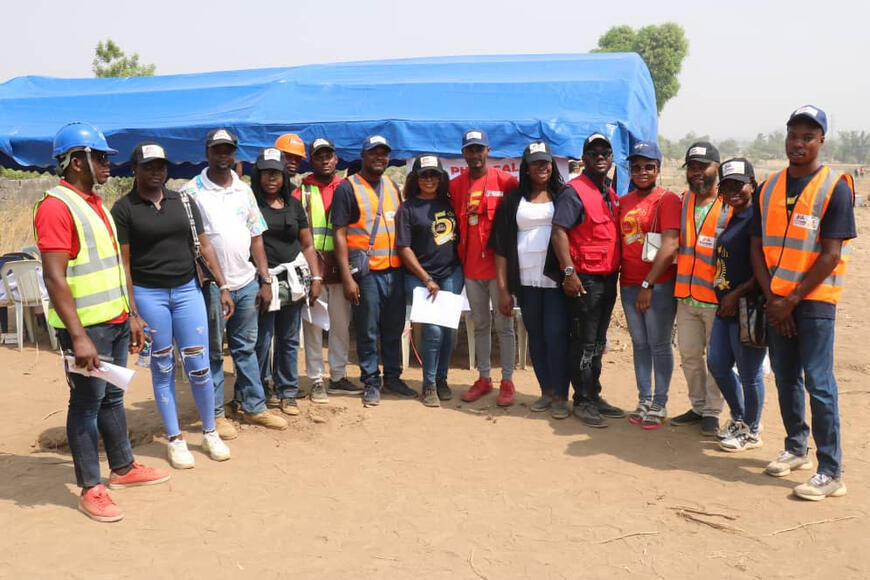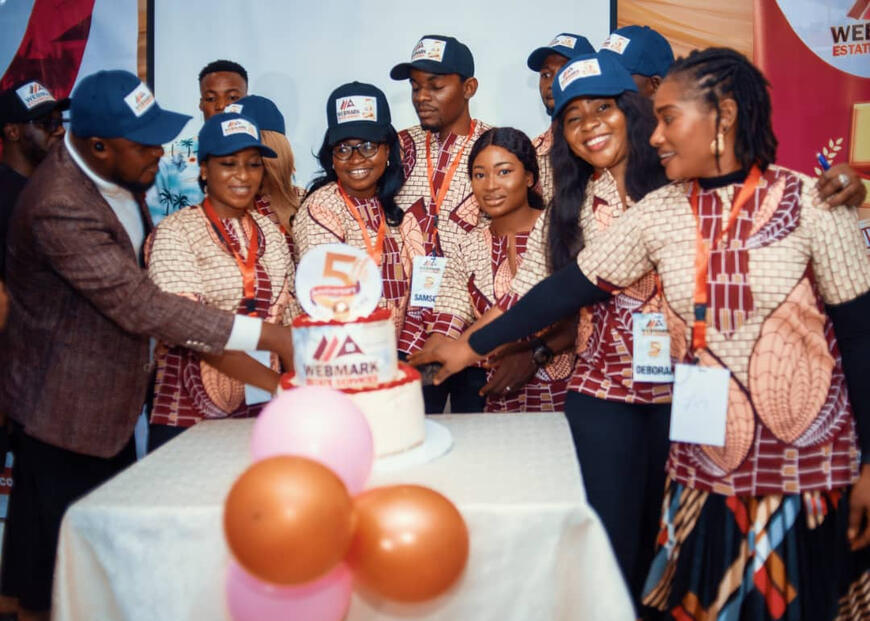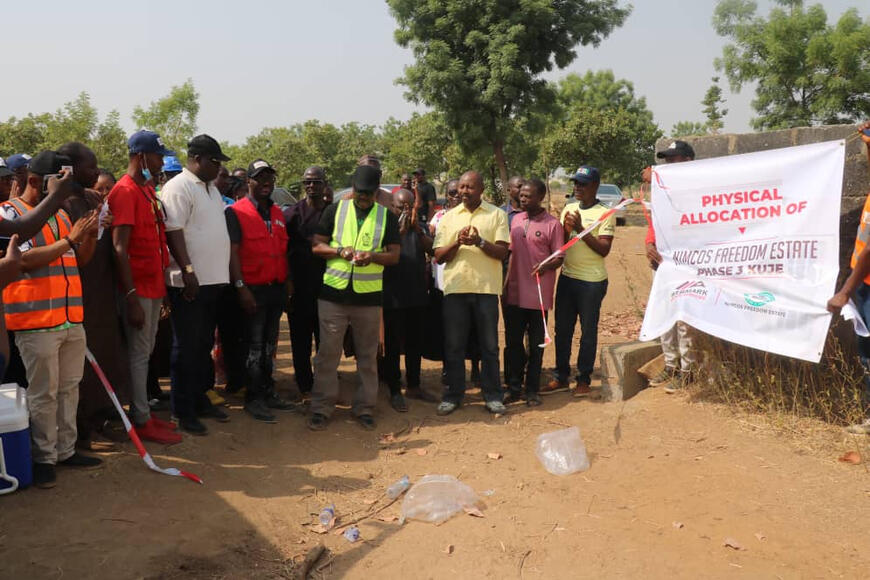 Guaranteed high returns on investment due to locations.

Flexible payment plans for fast and easy acquisition

Motorable and good road network for easy accessibility.

Free building and development consultation services available

Proximity to industrial and commercial areas bringing about easy accessibility to basic materials.

Available sporting center for recreational activities.

Secure your dream home of your choice for N500,000 at absolutely no annual charges.
And as a bonus

• You will enjoy 10% discount
• Opportunity to pay 50% of the actual investment amount and move to site while paying the balance in installment.
But wait, there is more. If you make your investment right now, you'll get free bonuses alongside the 10% discount…
Free 100 blocks for building.

A bag of rice and ground nut oil for the plot purchased

Free setting out on the land.

Free corner piece

Now you might be asking some questions like
How am I sure my investment is safe? We ensure our estates are 100% free from all legal , communal and environmental encumbrances.Our valid and well gazetted title document are available for confirmation.

How can I be sure that the locations of the estates will have a high appreciation value: Our idea of land banking investment Plan (LBIP) is to buy cheap before the area fully develops and that gives it a high appreciation potential.

Are there other charges associated with the land property: Yes, 10% of the cost of land for survey and documentation . The cost of infrastructure will be mutually agreed with the stake holders as at when due. In addition, the approval fee depends on the site of the location.

What kind of infrastructure are we providing for the investment: Road, drainage, electricity, perimeter fencing and sport event center.

Is there any restriction to the type of building design: you are to build in conformity with the approved design.

What document do I get: upon full payment, you will get an allocation letter, survey plan, building plan, deed of assignment/power of attorney and a copy of C of O / R of O as the case may be.
Some of our clients inlcude
Some of our locations you should consider for investment purpose includes:
Kuje: Paramilitary estate , by Customs quarters junction/ NNPC- Kuje, Abuja. (Beside Immigration Quarters, Behind Timber shed)

Lugbe : By liberty estate , behind FHA new site, close to Idu railway. By FCDA Coop Estate, Ajacent to NNPC behind river pack.

Karshi :By Civil defense estate, behind Navy quarters and Apo Hills.(By lands and Housing Estate close to radio house estate)

Gurku : New maitama, Behind Mpape Hills. By Berekete Estate, News Agency Estate. (Nasarawa Mass Housing scheme by Niger Delta Estate)

Freedom Garden City, Airport road, behind Trademore, VON lugbe. By ministry of works and housing site, RIOK tarred road close to MFM youth Camp
Address : Plot 750 suite SBE 4 Aminu kano Crescent, Bannex Plaza, wuse 2, Abuja.
Contact us for your best deals before this timer runs out....
Contact: 08127683348, 08029445788